So then let no one boast in men. For all things belong to you, whether Paul or Apollos or Cephas or the world or life or death or things present or things to come; all things belong to you, and you belong to Christ; and Christ belongs to God.
- 1 Corinthians 3:21-23 (NASB)
Bobby de Vos is an undergraduate studying Computer Engineering at the Georgia Institute of Technology. He has a web page at the College of Engineering, though of course he will not be updating it during the summer.
His Name
`de Vos' is Dutch for `the Fox'.
His Hike
Last summer, the Fox, Miller Templeton (whose trail name is NaPensee), and Eric Gregory prepared for this summer's assault upon the AT by completing a `shakedown cruise' down the southermost section of the Trail. From 14 June to 29 June of 1997, the three covered the first 234.8 miles of trail. This took them from its origin at Springer Mountain all the way to Davenport Gap at the other end of the Great Smokey Mountains National Park.
The Fox is undertaking the current expedition in conjunction with Miller Templeton and Ziad Mohamed, who is replacing Eric. They began this hike at Davenport Gap - where they left off last summer - and should complete their journey at Mount Katahdin in Maine, 1925.9 miles away.
Some Pictures
Here are some representative pictures of how the Fox looks when outfitted for hiking: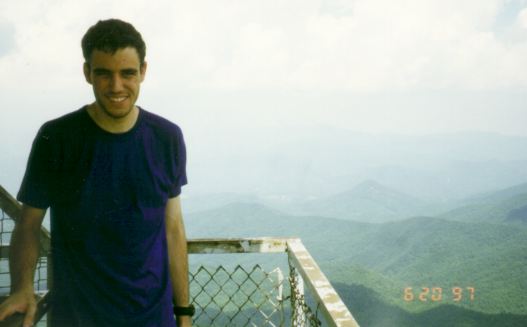 In the mountains during the shakedown cruise last summer.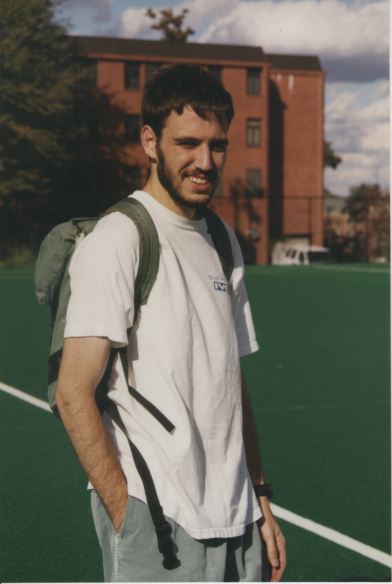 At Georgia Tech before embarking on his odyssey.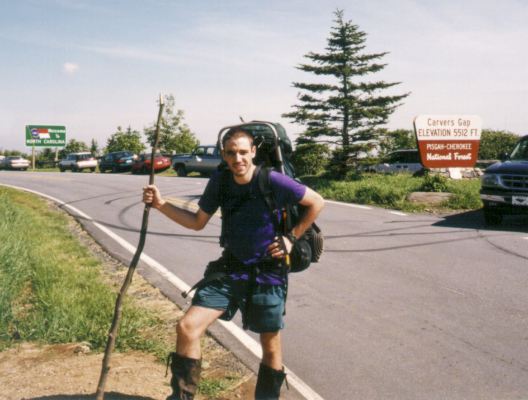 At Carvers Gap.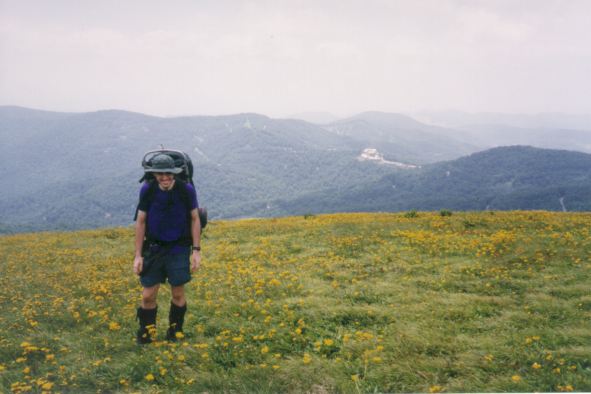 In the mountains.
---
Return home. This page last compiled on 21 December 2009 by webmaster Brandon Rhodes (brandon@rhodesmill.org).